Explore The Trails of Cumberland County, Tennessee
Work Sessions
We typically have a work session on the third Saturday of the month and work on one of the trails in Crossville.
Become a Member of the
Friends of the Trails
Stay connected to all that is happening with trail-building  in Cumberland County and help support these important activities.
Use this button if you wish to  make a tax deductible donation to Friends of the Trails for use on the hiking trails in Cumberland County. If you prefer you can mail a check , payable to "Friends of the Trails",  to P.O. Box 3666, Crossville, TN 38557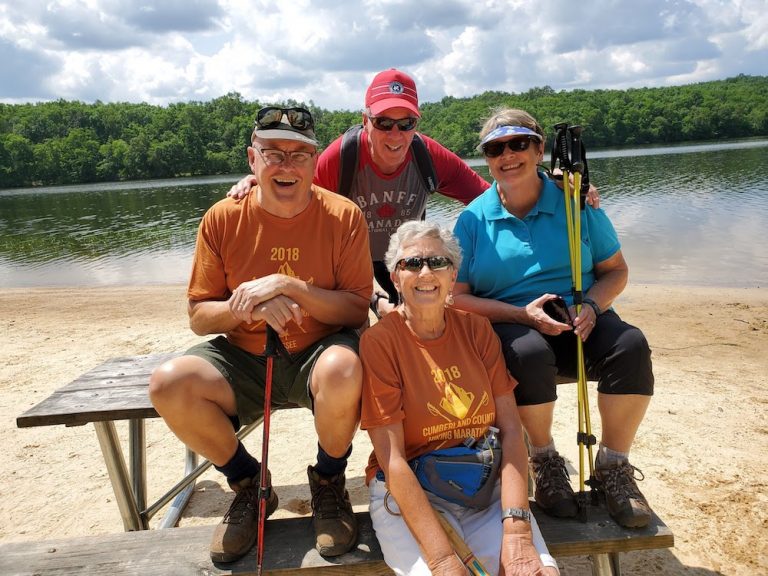 The Amazing Hiking Opportunities in Cumberland County
There are many places to hike in the county. Fairfield Glade is the hiking center of the county with over 20 miles of trails. The number of trails in the rest of the county is growing steadily with the Crossville Greeway steadily taking shape. Finally the Cumberland Trail passes right across the county offering another 50 miles of hiking opportunities.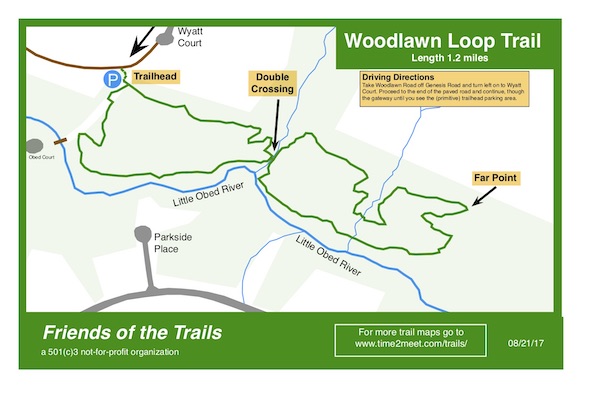 Maps, Maps and More Maps
Maps and descriptions of all the trails can be found here.
Explore The Trails of Fairfield Glade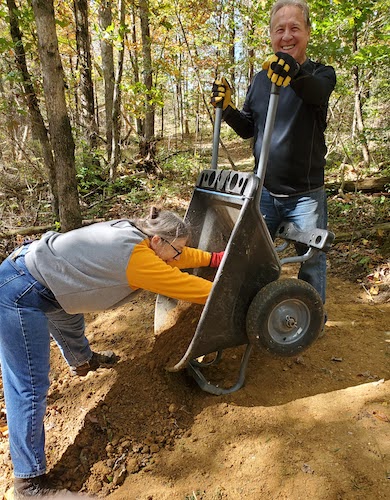 Maintenance, Work Sessions
Report a problem you discover on a trail. Learn about work sessions and other volunteer opportunities.

Apres Hike: All you need to know
Find out all that Cumberland County has to offer in additions to the hiking trails: dining, bars, shopping, entertainment and places to explore . Prepare to be amazed by the majestic mountains, rich historical heritage, arts and culture, unique downtown shops, great local restaurants and abundant hiking trails in our extraordinary part of Middle Tennessee.
Have you heard about the Hiking Marathon?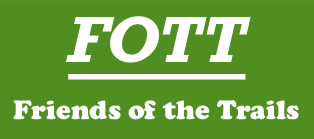 Friends of the Trails is a 501(c)3 organization. Join our Email list. Become a member. Read our newsletter. Learn about our mission.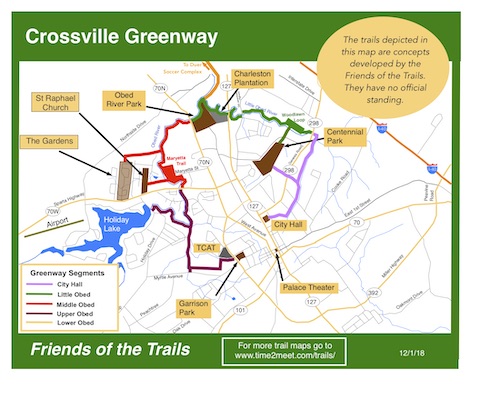 Future Plans for Trails
There are wonderful plans for building lots more trails around Crossville.